Inflatable Theme Park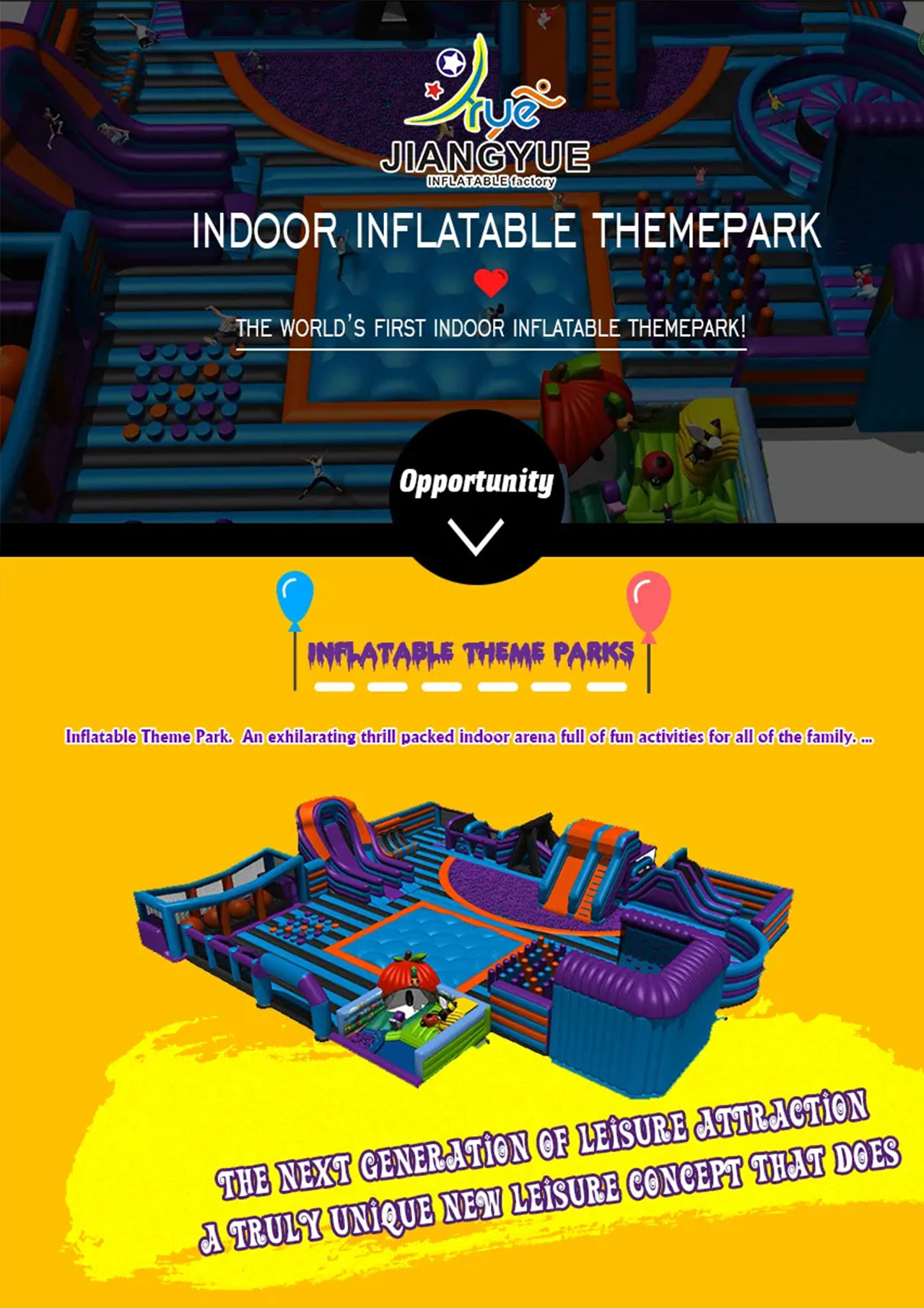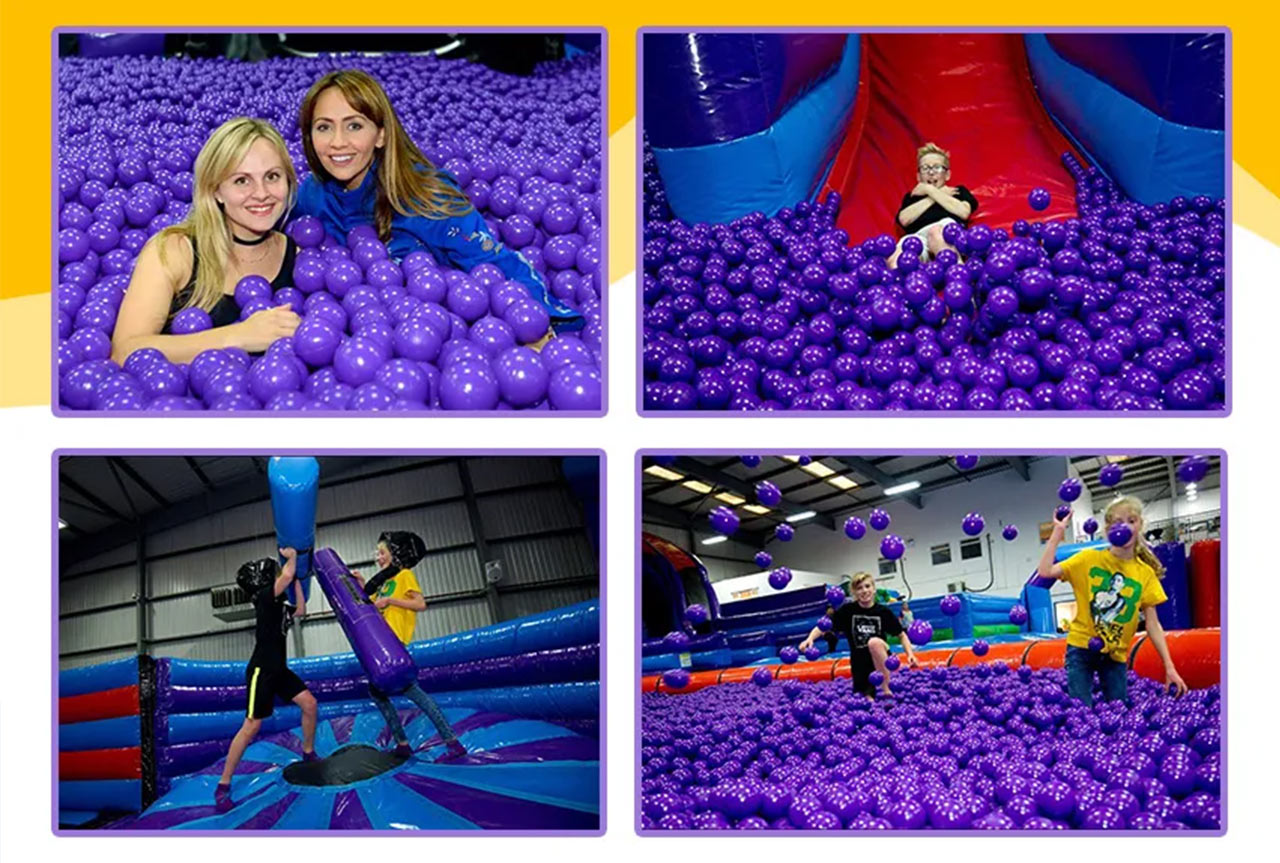 indoor inflatable theme park for all the family!
Gone are the days when inflatables are only something to make an appearance in a back garden or at a country fair, this is the next generation in family leisure activities. Picture the scene, all your favourite fun-filled inflatable activities joined together as one huge indoor arena, leaving you free to bounce between them all, in all weathers.

Inflatable Theme Parks offer kids and adults alike unrivalled bouncing fun. Inflatable Theme Parks can be enjoyed by just about anyone, of any age, shape and physical ability. And we not only offer sessions for all to enjoy together, but we also have a variety of classes, such as Fitness classes, Disability Friendly sessions, Grown-Ups-only sessions, and Inflata Tots sessions (just for pre-schoolers).

The arena contains its own dedicated under 6's arena with a slide and ball pool and on the main arena you will find a huge array of activities for all ages and abilities to enjoy, including Inflata Wall (climbing wall), Inflata Race (2 lane assault course), Inflata Drop (Giant slide into largest ball pool) and THE Inflata (2 huge drop slides) and many more! plus more activities in action.

But for those not feeling adventurous, why not relax at Café Nation with free customer Wi-Fi and sample speciality coffees and homemade food whilst enjoying the fun from far? Also provide birthday party packages, group events, corporate team building days or tailor-made packages to suit needs.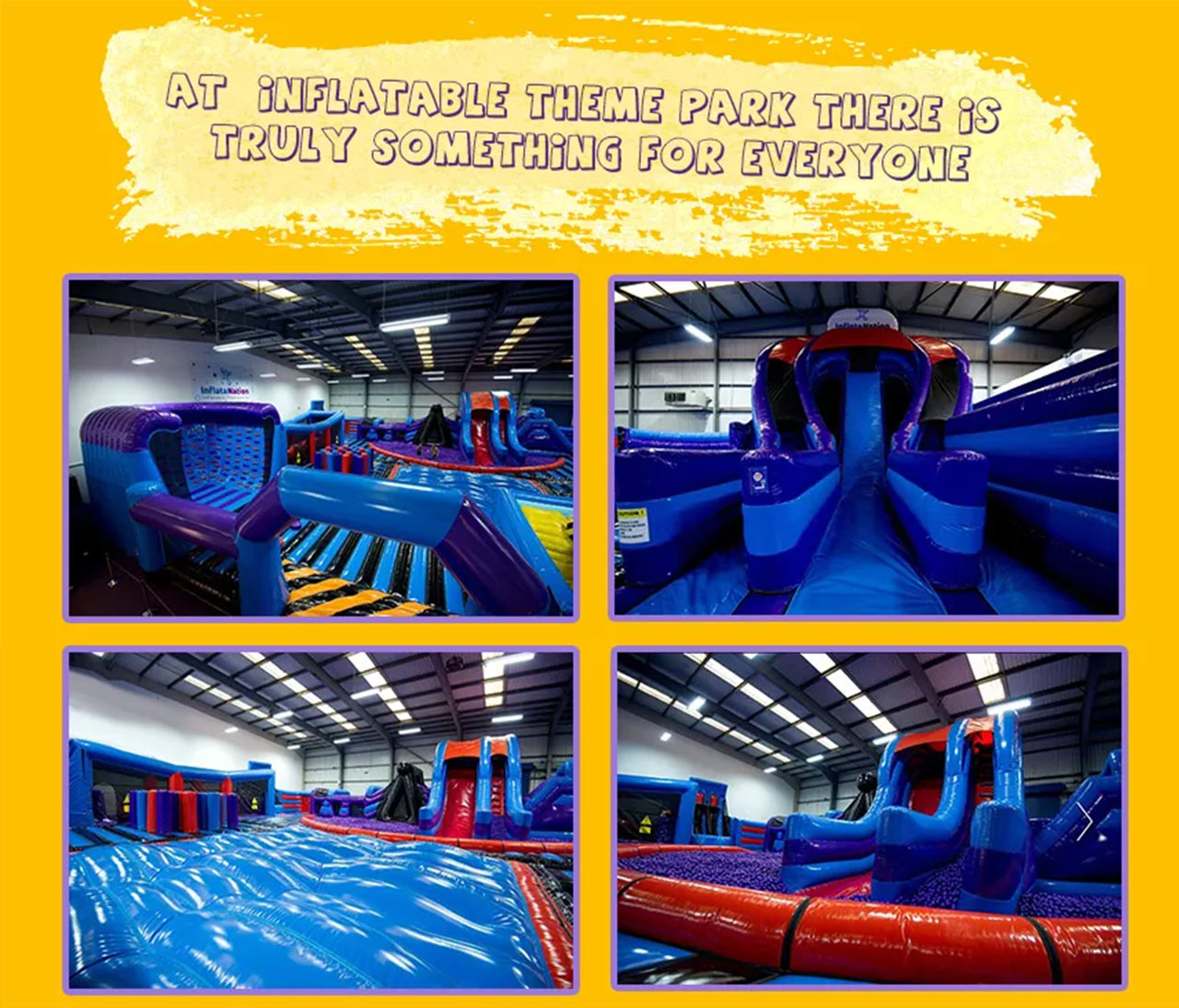 We've with of inflatables to offer the safest, highest quality and most robust product possible. After all, a standard travelling inflatable would not be able to withstand the high level of footfall this attraction will produce! Become part of the Nation family. We are now actively seeking the right business partners to join us in this unique opportunity.

You will get a turnkey solution, a park which is ready to start trading and benefit from our extensive support package. We will work with you to find the perfect location, negotiate favourable lease terms, and design & construct your own unique inflatable theme park with bespoke features. along with marketing support and promotion to our established audiences. As part of our fully structured Launch Process, we provide a 4-week training program covering all aspects of park operations, including sta? training and critical safety matters. Everything you could possibly need to run a successful indoor inflatable theme park.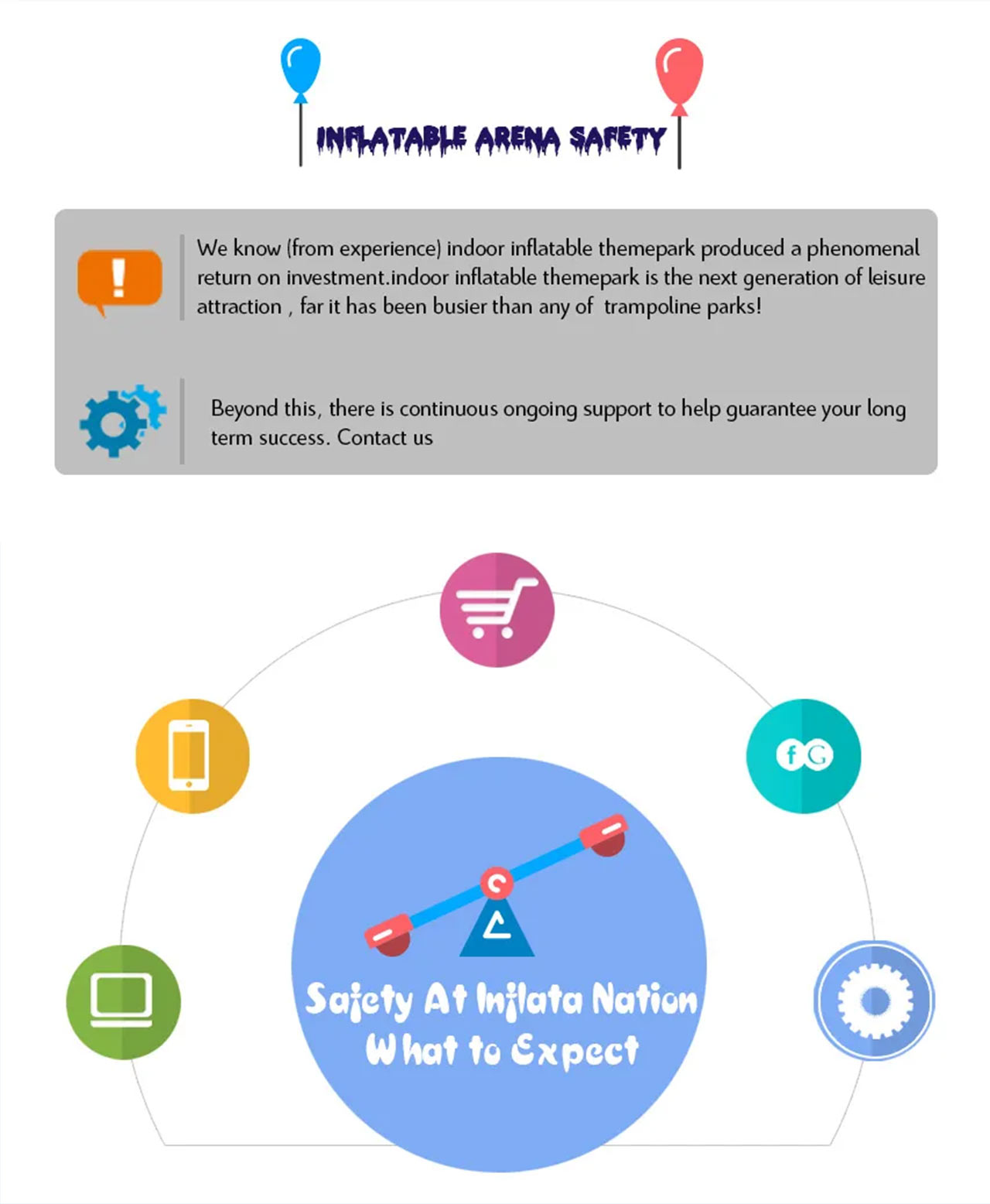 When you arrive at Inflata Nation you will find a fun-filled environment, designed to entertain both young and old alike. However, as a family ourselves, we understand that safety is key to ensuring that when you leave, you want to come back time and time again! Therefore our number one priority is customer safety! Whilst bouncing around can be dangerous if simple safety rules are not followed, as long as these are adhered to and people are considerate of each other, everyone should be in for a fun time!

First and foremost, we want every bouncer to leave Inflata Nation feeling energised after a fun day out! We therefore only work with the most respected inflatable manufacturers to produce the highest quality arenas, as our customers deserve the best the industry can offer! We ensure that all of our equipment complies with all relevant legislation and is maintained by our highly trained staff, who perform both daily and weekly checks to ensure its continued safety.





Inflatable arena safety
Always watch out for other bouncers, bounce within your abilities and follow the rules!

DO NOT bounce on the hatch-marked area at the front of the arena, this is for entry and exit only.
Socks with rubber grips MUST be worn at ALL TIMES – No bare feet (non-slip socks are available to buy at reception, but feel free to wear your own)
NO climbing on the walls between activities or around the outside of the arena.
NO rough play, wrestling, tackling or shoving
NO leaning or climbing on netting
NO sitting or lying on the inflatables
NO food, drink or chewing gum is allowed in the arena
NO bouncing under the influence of alcohol or drugs
Do not attempt any move beyond your own skill level
Remove all items from your pockets before entering the arena
NO keys, keychains, sharp or pointed items on the arena
NO belt buckles or studs on clothing
We also recommend the removal of all jewellery
DO NOT leave clothing lying on the arena, use lockers provided
DO NOT participate if you are pregnant or are suffering from any injuries.