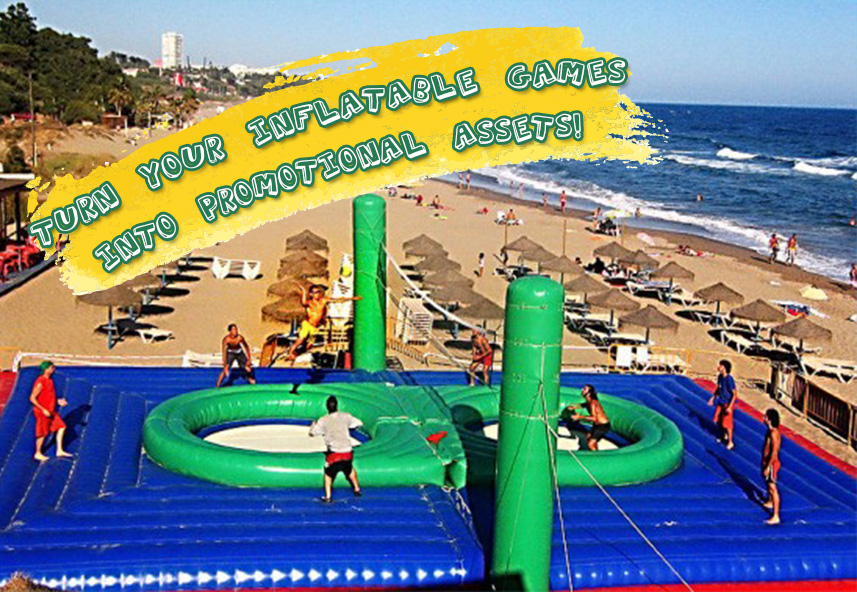 Do you like sports?
Do you want excitement and joy?
Looking for interactive games?
Follow me to see.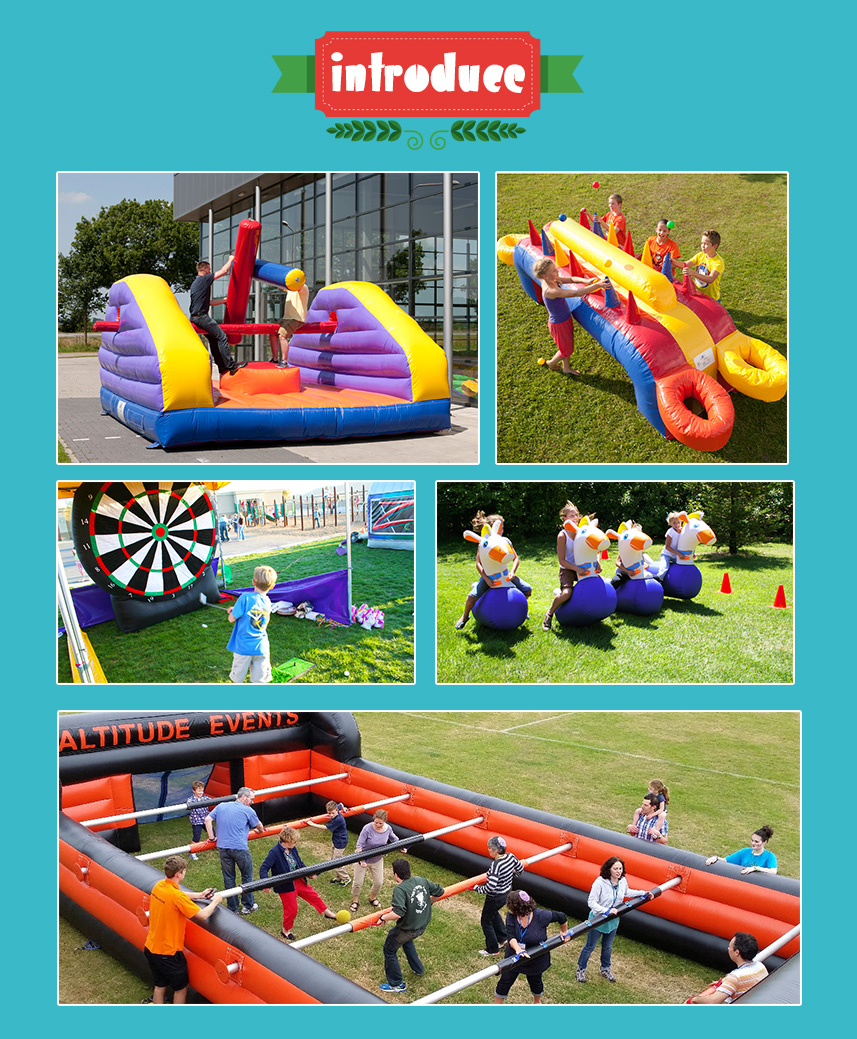 Inflatable interactive games are a great way to generate excitement or enhance your fan experience. Interactive Games are fun and there are many options to choose from that can be created for your event. From bungee runs to ball games, we have many games that can fit into any size budget.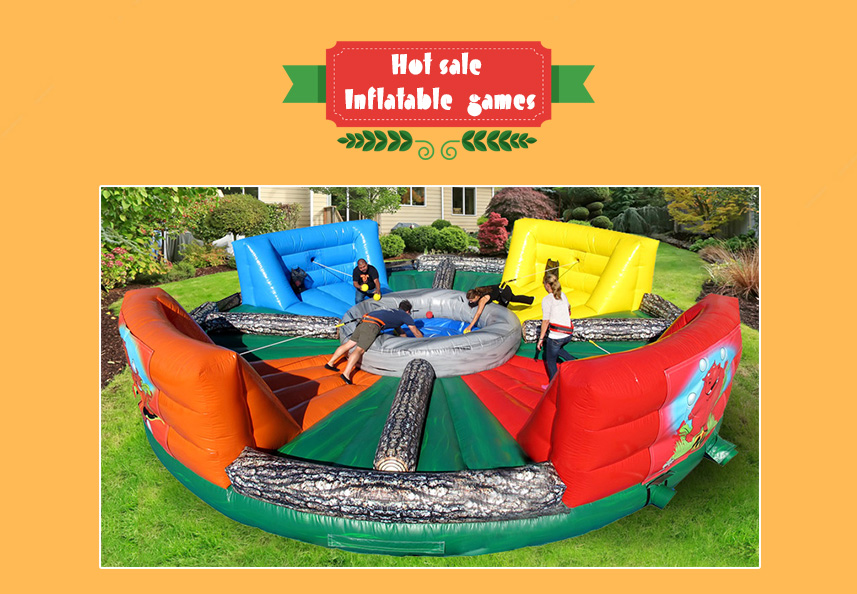 Hippo Chow Down is the latest interactive game from Inflatable 2000 guaranteed to keep your participants and spectators laughing for hours. This is the latest 4-player bungee tug-o-war style game that involves speed, strength and agility. Object of the game: Once the referee blows the whistle, each of the 4 players starts from their back wall and races to the pond of balls in the center of the game to retrieve as many balls as possible and return them to the mesh bag at their starting wall. Once all of the balls are chow down, the player with the most balls in their bag is the winner.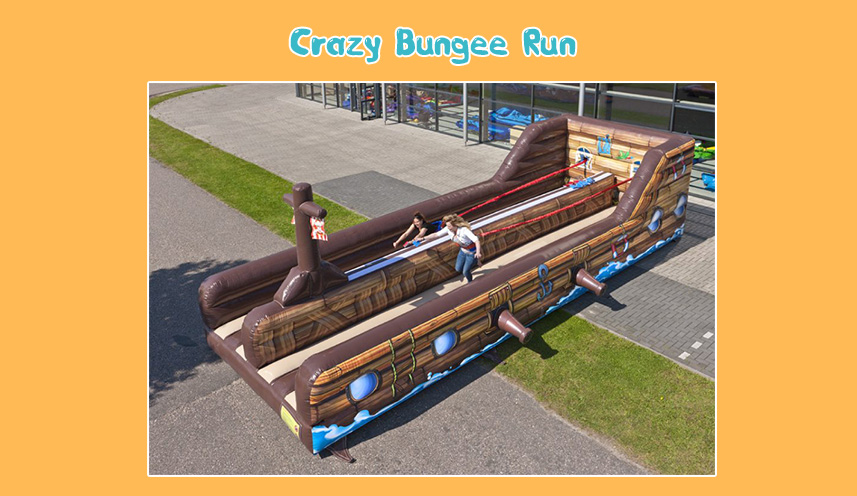 Crazy Bungee Run
Enjoy the exhilaration of the bungee experience­ horizontally. Wearing harnesses attached to thick bungee cords, two participants run down inflatable runways, stretching the cords as far as they can before being hurled back to the starting point. Sides and floor of the runways are deep and bouncy for full protection. Each contestant places a marker on a strip to show the farthest point they reached before the inevitable slingshot effect took over.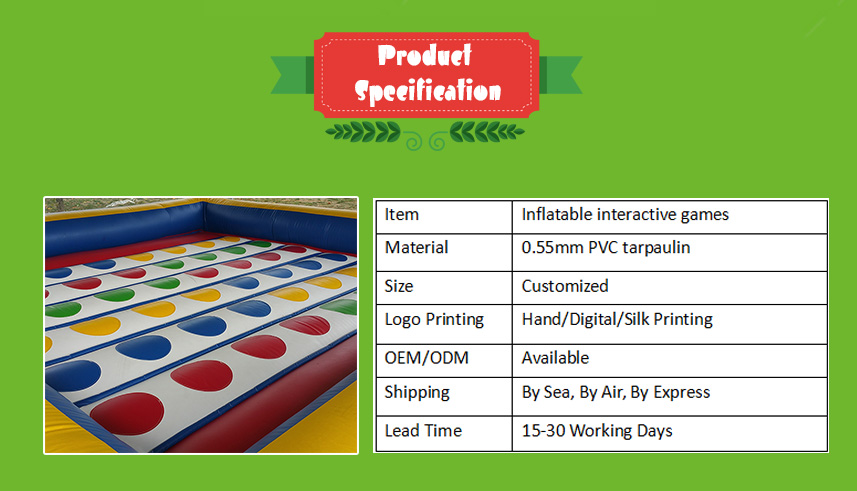 1. We are one of the best Inflatable Manufacturer in China with 20 years.
2. Professional Service-team that help customers to solve problems, such as the construction, management, publicity, promotion and activity planning, etc.
3. Certified by CE/EN14960/SGS, etc.