Water Park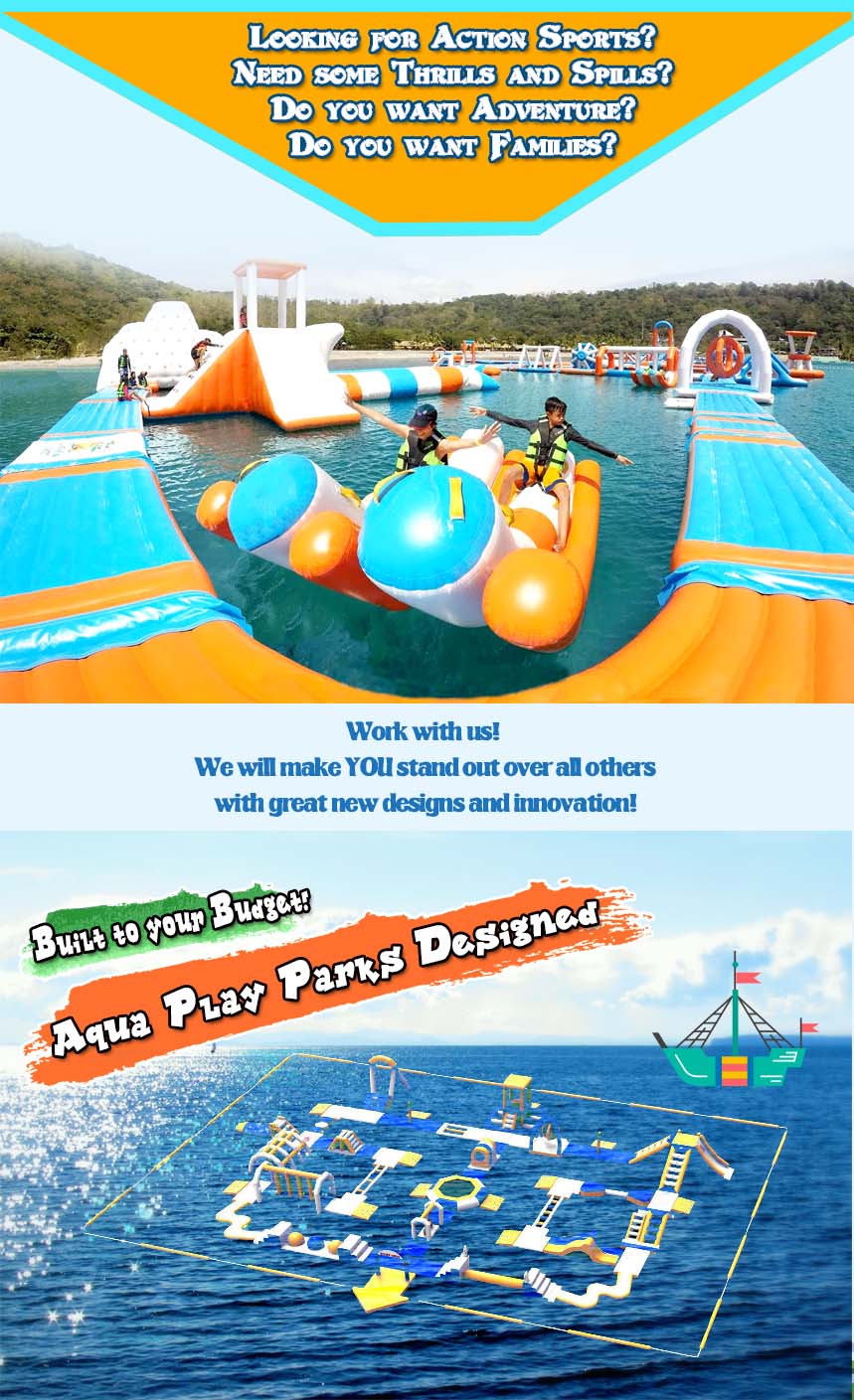 Aqua Fun Park,
Giant Floating Obstacle Courses. Family Fun! All Sports Fun!
These parks are specially built waterproof obstacle pieces that can all be connected then rearranged to form a race track or running track all while floating on the water! Except for the larger slides, all pieces are interchangeable. We design each connecting piece in 3m/5m/10m lengths etc. The larger slides and a few others like the iceberg climb are great individual pieces. We refer to these as "stand-alone" pieces since they are not connected. With the floating water park, the idea is to get the people back into the water (or falling into the water) as much as possible to keep them wet. Stand-alone pieces are drawing cards to pull you off of the track. Remember that if 30% of your people are in the water then the 70% on the track will represent a larger total of people per hour.
Once you decide to purchase a system, you can then mix and match and add on as they see fit. that's the beauty of the whole design. It's very flexible so no park will be the same.
We have any many components to make up a design unique to your budget. Then we can customize the stand-alone slides to your budget and height requirements! So really, you will have your own unique water park.

Professional Design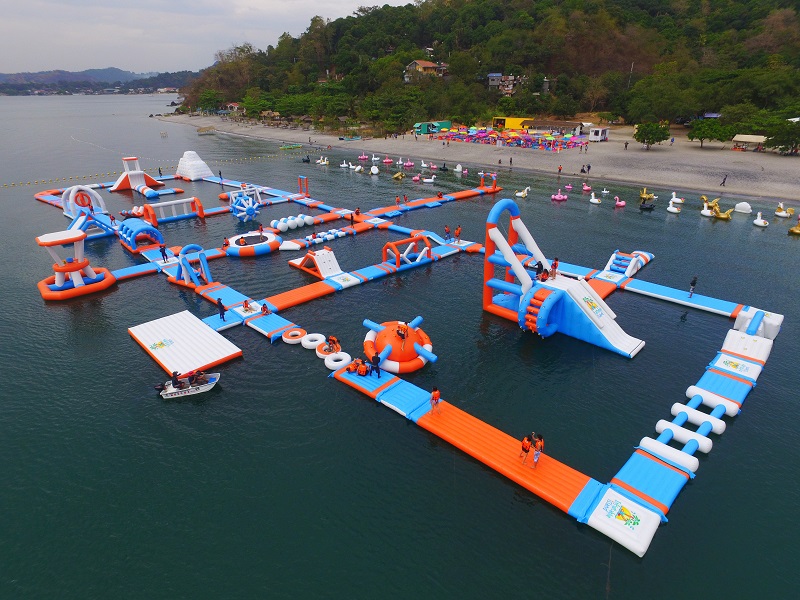 Inflatable Island in the Philippines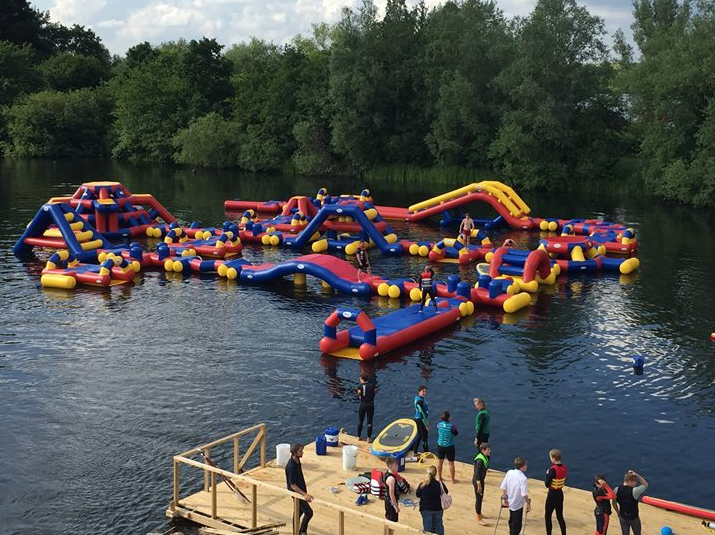 Aflex Aqua Park in London
Aqua Park 33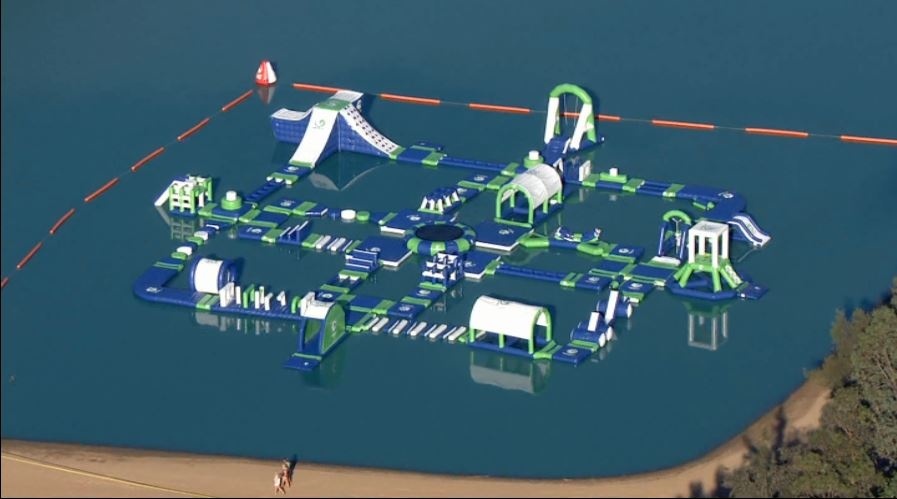 Tour new Wake Island Aqua Park
Liquid Leisure in London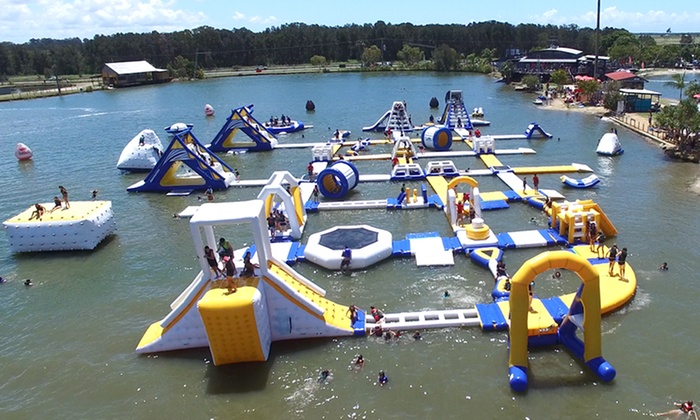 Bli Bli Wake Park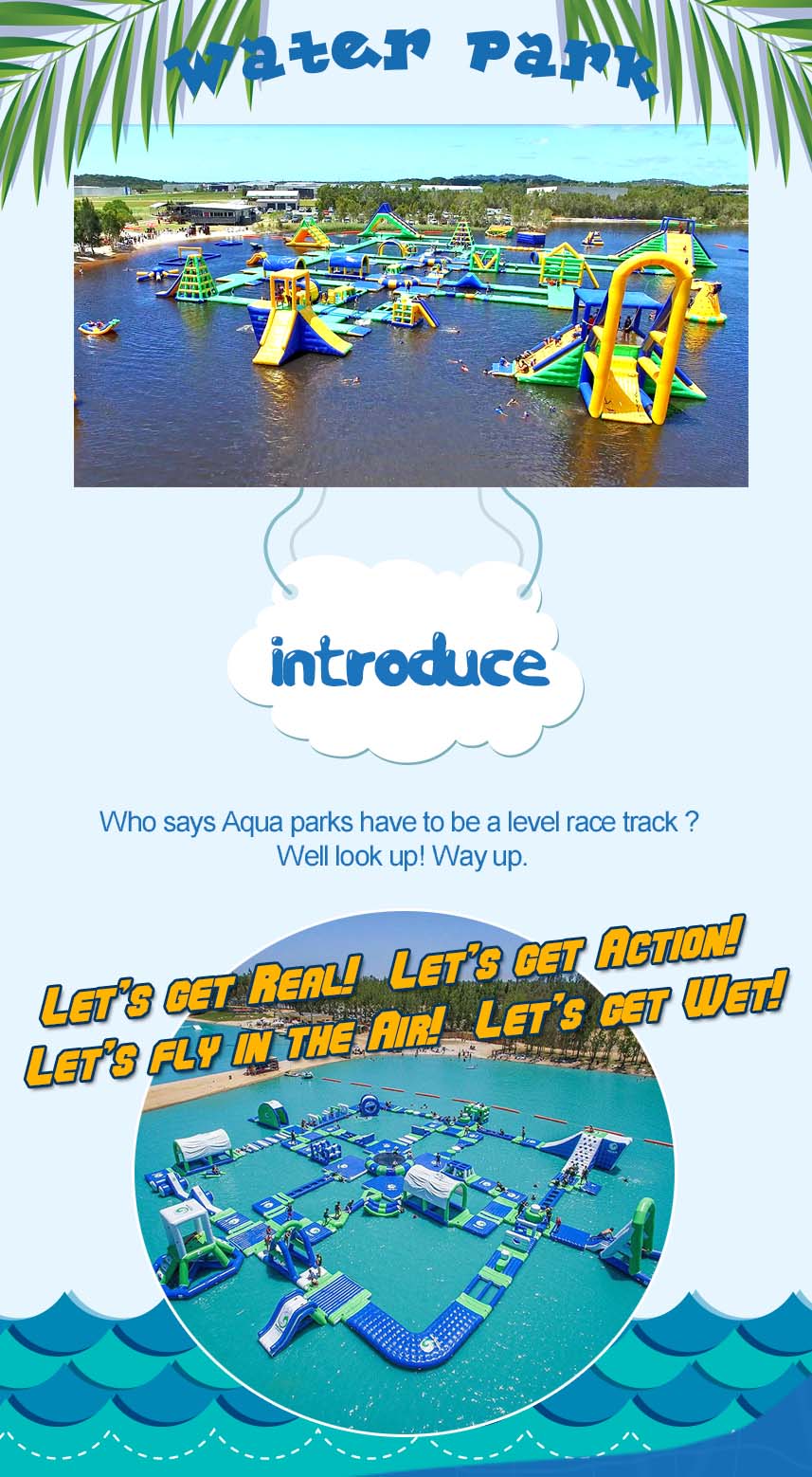 1. We are one of the best Inflatable Manufacturer in China with 20 years.
2. Professional Service-team that help customers to solve problems, such as the construction, management, publicity, promotion and activity planning, etc.
3. Certified by CE/EN14960/SGS, etc.
4. Professional technical design team to guarantee modern design.
5. The supplier of "Aqua Fun in Dubai", "Liquid Leisure in London", "Inflatable Island in the Philippines" and so on.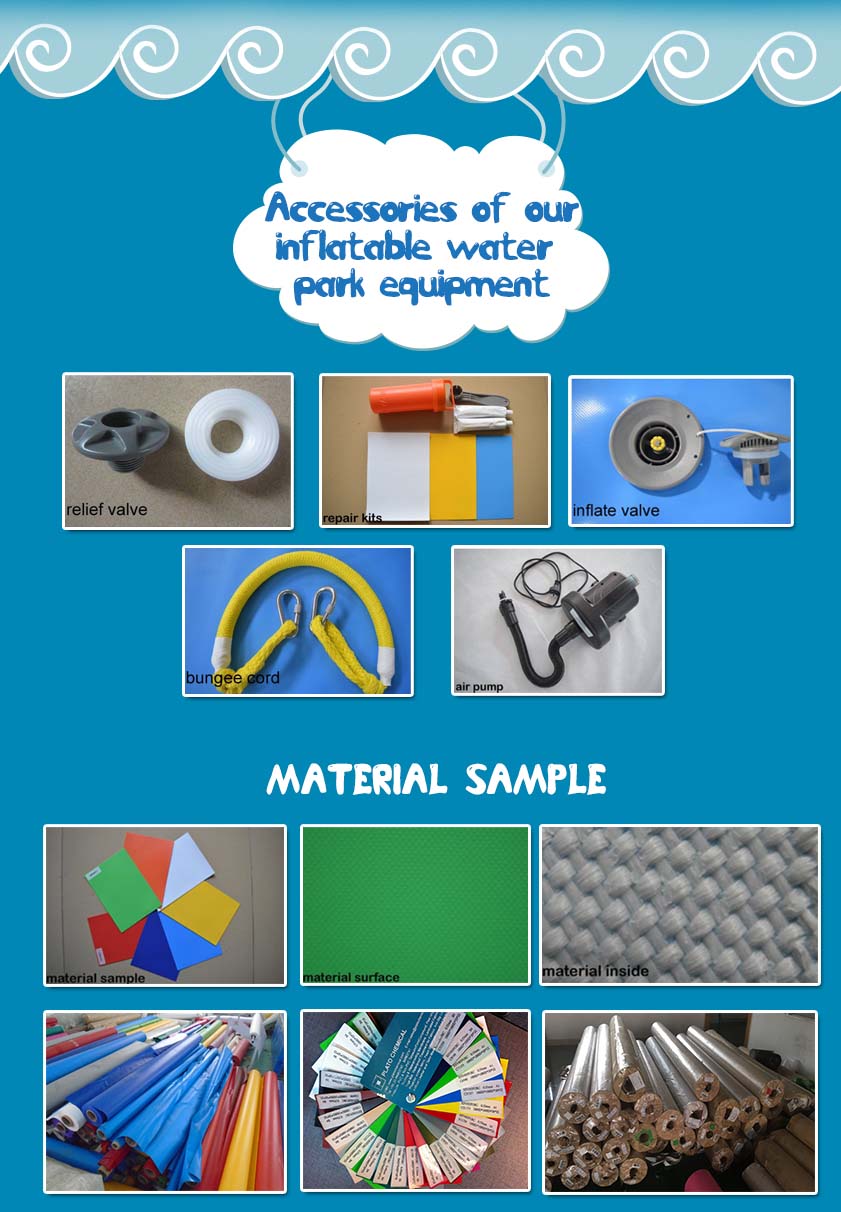 Workmanship:
1) Reinforcement. We make reinforcements at every weak points like welding seams, inside baffles, Conner
e
tc.
2) Durable anchor ring. For anchor ring, we use 316 stainless steel material which last longer than other metal
in water.
3) Durable parts. All our parts like handles, anchor rings are welded instead of glue, it's not easy to peel off.
4) Stable Connection System.
Jyue
created original eyelet connection and anchor ring connection system
which make the whole park very stable.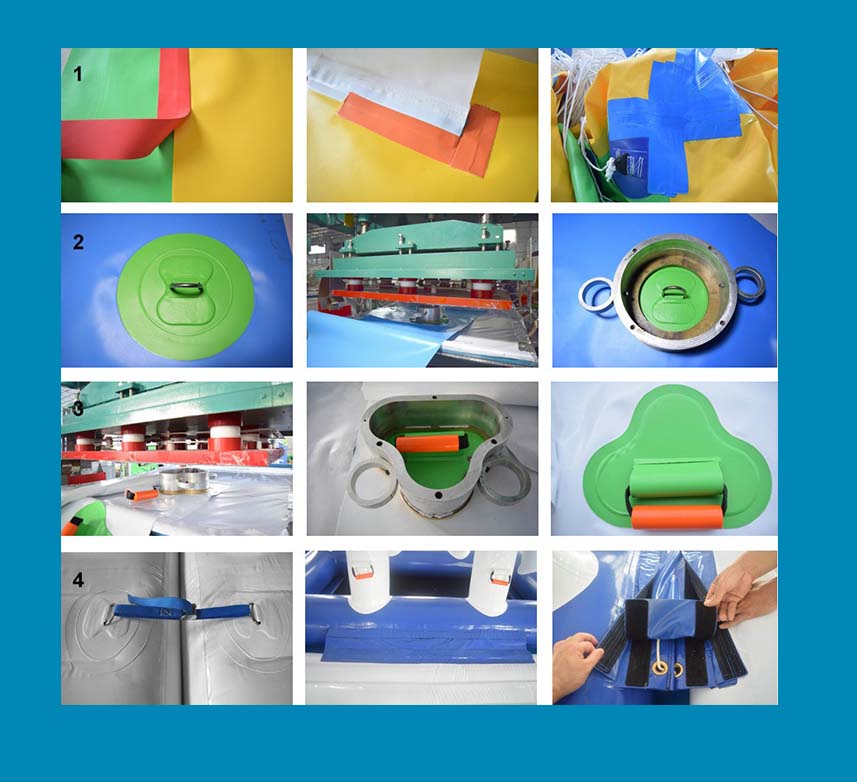 How to install a Aqua Fun Floating Obstacle Courses

Park. What do we need? What about space?
View and read our detailed FAQ or contact us. When you purchase from us

, we will travel to you to help you! We are not just a quick pitch company. We want you part of our group! We all learn together!
Q&A
01. What's the price for Aqua Park products?
Jyue aqua park range from $ 350 to $ 13,195
Jyue aqua park combinations range from $ 3,875 to $ 187,545

02. What is the difference between modular and standalone Jyue aqua park?
Jyue aqua park are differentiated into two categories: modular or standalone. Place a standalone product (e.g. the Ice Tower, Bouncer etc.) to your location or Sports Park to add more variety, challenge and attraction to it. Some products (i.e. Roller) can be attached to the Bouncer. The modular products can be connected to each other in any order shape and form.

03. Are Jyue aqua parks suitable for commercial use?
The products are made of extra strong PVC material and stainless steel parts designed especially for commercial use in all bodies of water and climates.

04. What parameters do I need to consider when choosing the right combination for my pool?
Water depth, budget, pool dimensions and how many people you want to entertain. We are happy to help you with this!

05. How is the water depth calculated?
The formula is: height of product + average height of a person (1.80m or 5.90') divided by 2. You can find all water depths in the product section.

06. How do you inflate/deflate?
The Electric Pump will make inflation quick and simple. You can also deflate with the same Electric Pump. In addition a hand pump can be used for some of the smaller sized products.

07. How do we know what the correct air pressure is?
A manometer pressure gauge included with the Electric Pump indicates the correct working pressure.

08. Does Jyue aqua park need a constant air pump for inflation?
The products do not use constant air inflation instead the products only need to be inflated once as they are sealed.

09. How are the modular Jyue aqua park connected to one another?
With 2 Connector Straps and 1 Safety Flap. The two Connector Straps are attached to anchor plates located underneath the products then the Safety Flap is placed over the two products and fixated through Velcro. Straps and Flap are included with the Jyue aqua park that can be connected.

10. How long does it take to setup the products?
As an example an Aqua Track (6 products) can be set up in less than 30 min by two people.

11. How are the Jyue aqua park anchored in pools and open water?
By using Jyue Bungees (3m/9.8ft) in pools to either race lane connector, ladder, start block or even suction cups. In open waters use for example heavy weight anchors made from concrete. The Jyue Bungees 2m / 6.ft that are pre-installed on various Jyue products will work as a shock absorbent keeping the products perfectly in position.

12. How are the products shipped?
The products are shipped in a double layered cardboard box. They are covered with a transport bag that can be used to store the products. We can provide various forms of transport via truck, air or sea freight through various carriers etc.

13. What accessories are included?
Each product includes an instruction manual (assembly, security, anchoring, information etc), a repair manual and a repair kit (glue, PVC-material) for carrying out minor repairs, if necessary.

14. How long is the guarantee and what is covered?
We grant a guarantee of 3 years on seams, valves and PVC material. Find further information, in our General Business Terms.

15. What do I need to know about safety?
All Jyue aqua park comply with state of the art safety standards recognized world wide. All materials, test methods, consumer information, and specific safety requirements comply with European Norm: EN 15649. These are regularly tested by the world wide known German TÜV.

More details, pls contact us!