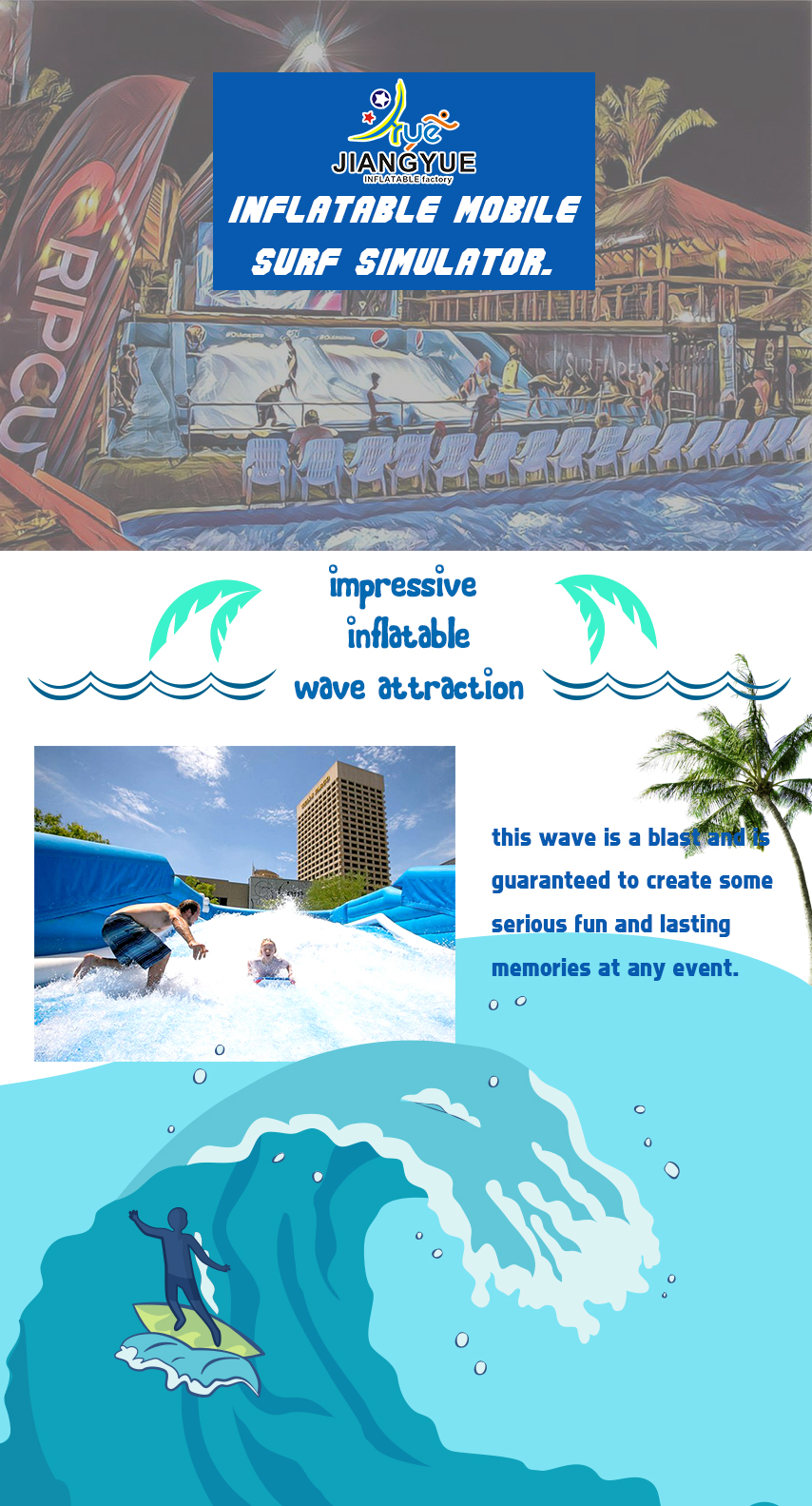 you are on a planning committee for a music festival, race finish line extravaganza, product launch, brand activation or any incredibly cool party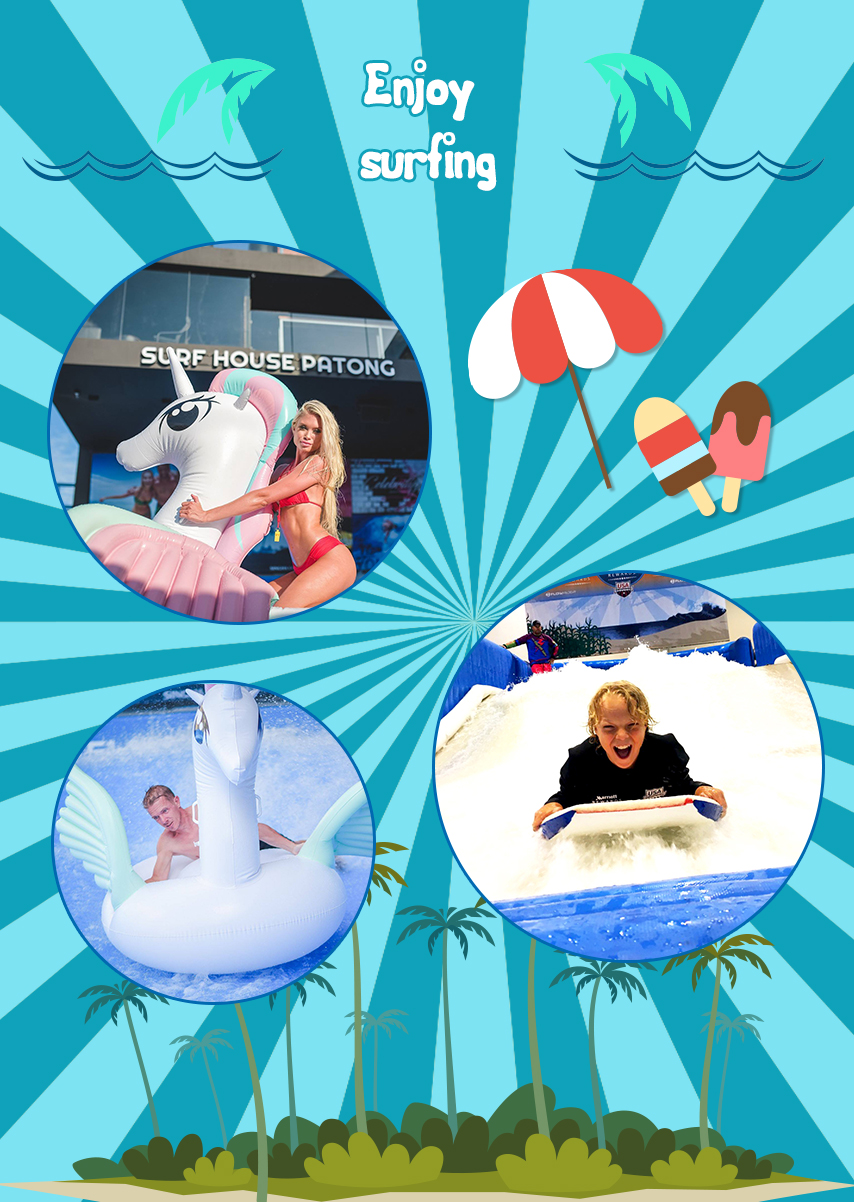 The ride requires absolutely no construction and can be in-flated and made fully operational in only a few short hours,
making it the perfect surf attraction for water parks, campsites and shopping malls etc.
The ride can even be located on the beach or taken from city to city for publicity events.
inflatable mobile surf simulator comes with flow controlled pumps, making it suitable for all age ranges and skill levels.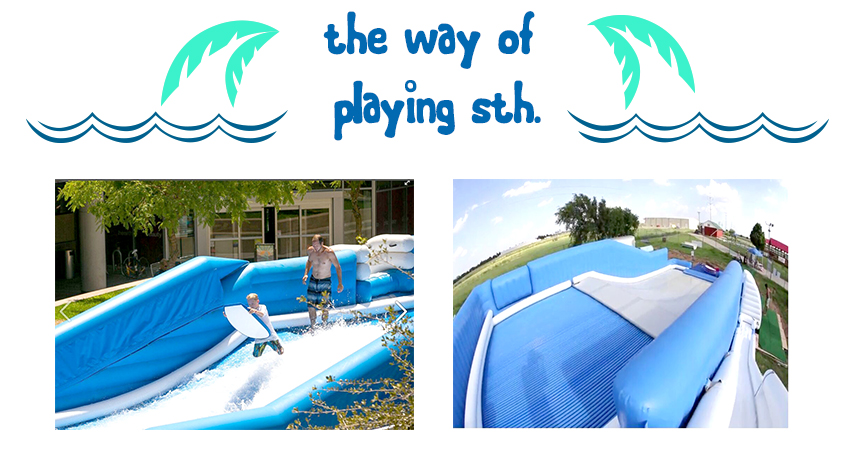 This wave's sidewalls, entry steps, exit slide and ride surface are all inflatable! Basically,
the ride offers equal parts safety and fun when patrons take their turn on this wave.


The ride is supplied with pumps, -controls,
its own dedicated filtration system and our unique patent pending inflatable Soft Fall ride surface,

all you need to do is add water (50m3) and have a power source available (75kW).

With no construction requirements and quick set-up, the versatile and mobile is perfect for:

Water & Theme Park Installations
Publicity & Corporate Events
Attraction Hire Companies
Public and Municipality Parks
Hotel & Resorts
Seasonal Beach Attractions
Touring Competitions
Schools, Youth Clubs & YMCA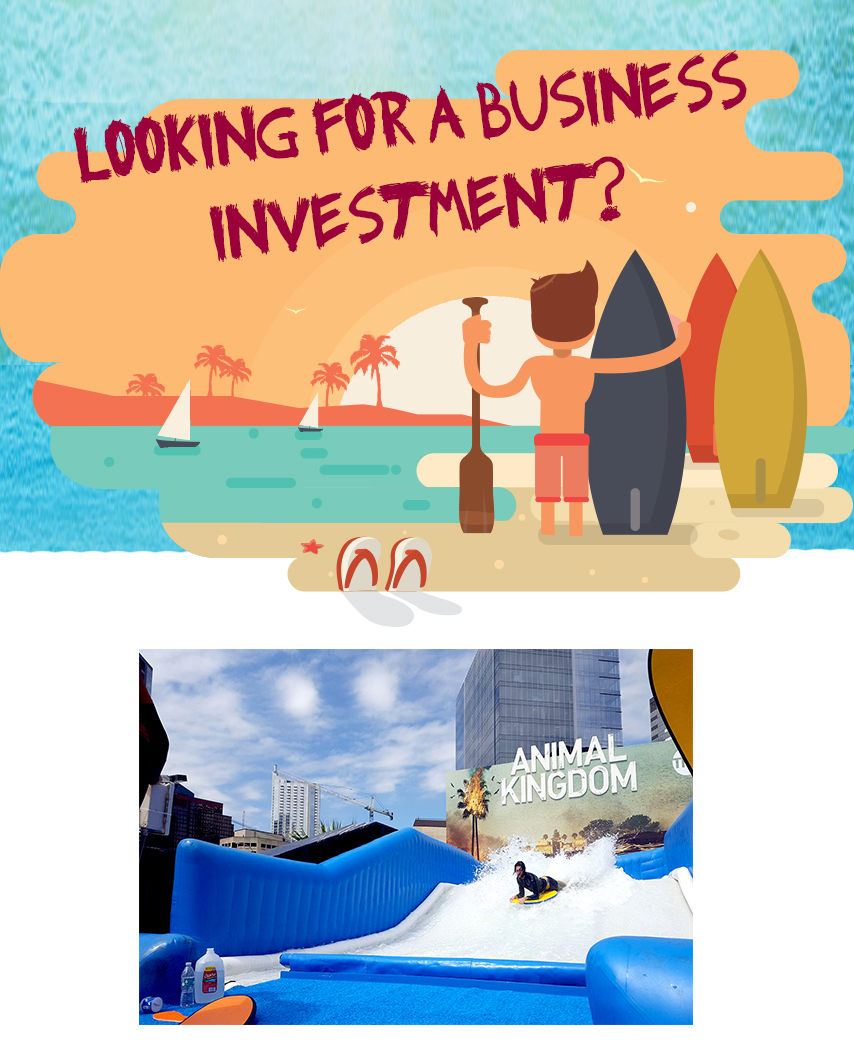 We are currently accepting orders for the ride and we are offering some excellent incentives to clients or suppliers who are amongst the first to buy.